Welcome to OpusVi's Senior Living suite of in-demand program offerings - Your Partner for a Stronger Healthcare Workforce
Made With Industry, For Industry
OpusVi™ is your partner to solving your workforce development concerns in your organization. We know that not only finding, but retaining, top-tier healthcare talent is essential for the success of your healthcare organization. That's why we're proud to introduce our Senior Living suite of solutions, designed specifically to meet the unique needs of healthcare providers like yours. By choosing OpusVi's Senior Living programs for your team, you're investing in the future of your organization.
96% of graduates
of similar Mini-MBA programs attributed career advancement to our Mini-MBA in Senior Living program.
Recognized by the Alzheimer's Association
Our Essentials of Person-Centered Memory Care Program has been recognized by the Alzheimer's Association.
84% of graduates
of similar Mini-MBA programs are more capable of performing and making impact within their role after completing our program
91% completion rate in our programs
is attributed to the use of science-based leaning strategies in our programs that facilitate optimal learner retention and participation.
We Have Empowered Leaders From
Why OpusVi's Program is the Right Choice for Your Organization
Customized Training & Streamlined Onboarding
OpusVi™ programs minimize the time and resources required for onboarding. We offer tailored programs to suit your organization's specific needs. Whether you're a hospital or long-term care facility, our programs can be adapted to align with your unique requirements.
Improved Retention
Investing in your team's upskilling, reskilling and career development not only enhances patient care but also boosts staff retention rates. Our programs are uniquely designed to deliver competence and confidence in your staff, helping you to retain top talent, reduce hiring and retention costs, and eliminate high turnover.
Quality Patient Care
Our programs are designed with patient care at the center with the goal of enhancing the quality of your caretakers and the overall impact to your organization. Well-prepared healthcare professionals lead to better patient outcomes, which can positively impact your organization's reputation and bottom line.
Cost Management
Our programs are thoughtfully crafted to foster the development and growth of your staff, leading to enhancements not only in patient care, materials handling, and leadership guidance but also in staff retention rates. This proactive approach aids in mitigating the financial burdens and operational interruptions stemming from persistent turnover.
Our Senior Living Programs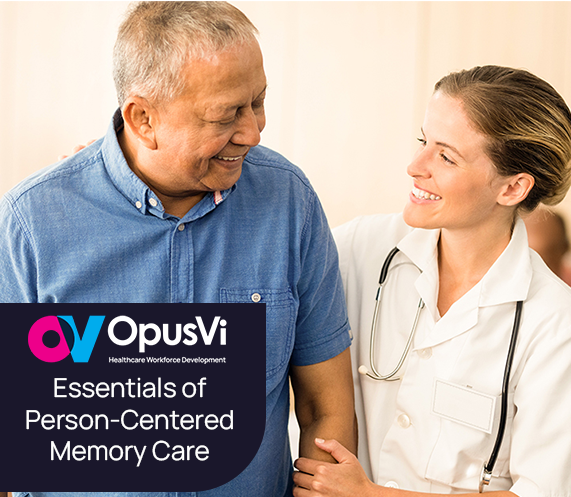 Essentials of Person-Centered Memory Care
Many in the senior living sector face high staff turnover, resulting in continual onboarding and supervisory time. In our pilot program, we developed a custom learning solution for CHI Living Communities, in partnership with Ja'Nay Crippen-Derry, Vice President of Clinical Operations, that incorporates each organization's mission, vision, and values into the workforce training. The Memory Care workforce solution is designed to empower senior care professionals to improve the health conditions of people living with dementia. Learners will be certified to demonstrate person-centered care in their daily work and to build memory care specializations within their facility as a result of this workforce training. OpusVi™ Essentials of Person-Centered Memory Care program is now recognized by the Alzheimer's Association® for successfully incorporating the evidence-based Dementia Care Practice Recommendations in the following topic areas: Alzheimer's and dementia, person-centered care, assessment and care planning, activities of daily living, and behaviors and communication. Providers who train their staff with the program are eligible to purchase the Alzheimer's Association essentiALZ® certification.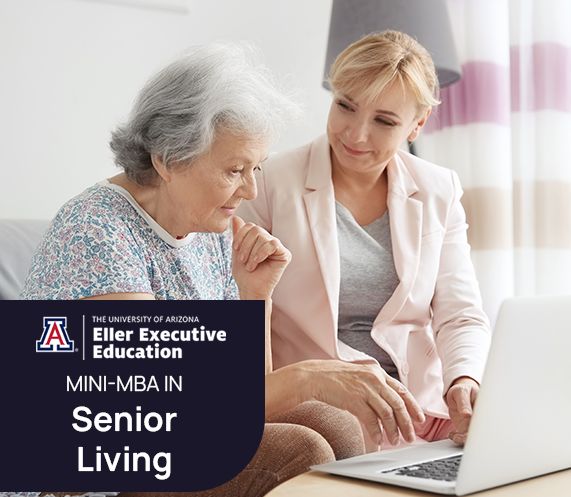 Mini-MBA in Senior Living
Taught by industry experts, academic specialists, and champion athletes, the dynamic Mini-MBA in Senior Living provides healthcare professionals with a comprehensive set of business foundations and lessons in the context of senior living and person-centered senior care. You will be able to hone your leadership skills through a combination of business essentials tailored to senior living, interactive discussions, and a supervised capstone project to put your insights into action. For professionals currently in or aspiring to have a career in senior living management, nursing home operations, or general geriatric care, this 12-week certificate program prepares you to excel in senior living management. You'll be given the tools to make a real impact on the lives of seniors and their families, and complete the program fully equipped to make a meaningful contribution to a growing industry.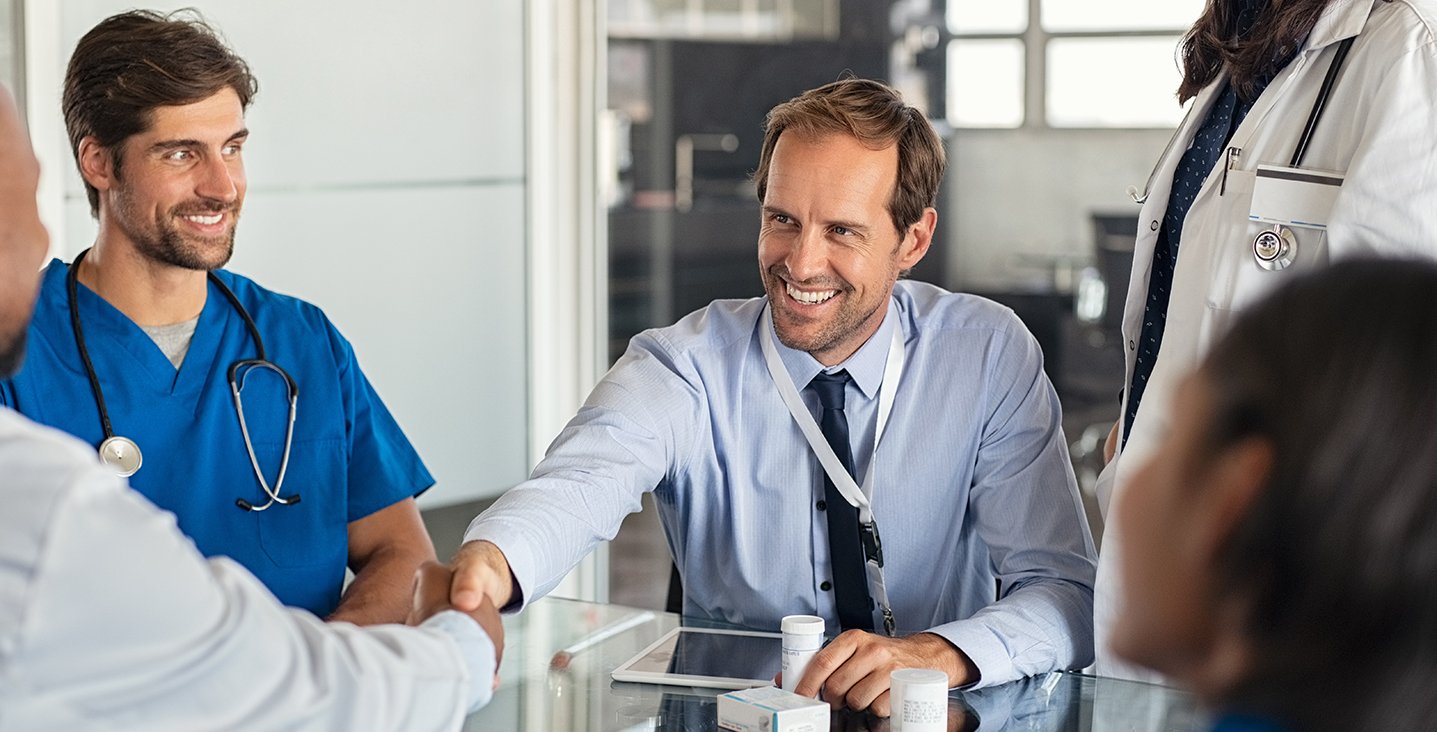 Transforming the Healthcare Workforce
Create Your Own Custom Senior Living Pathway
Our dedicated team will help you identify your workforce development needs to determine custom solutions to quickly close your biggest skill gaps. Built with an impact-driven learning approach, our turn-key solutions can amplify your organization's strategic initiatives, including talent development, retention, and acquisition.
Partner with OpusVi™ for a Stronger Healthcare, Nursing and Senior Living Workforce
We're committed to helping you nurture and retain top talent, which ultimately leads to better patient care and business success. Connect with us today to discuss how OpusVi™ can tailor our program to meet your organization's unique needs and goals. Together, we can build a stronger, more capable workforce to drive excellence in healthcare.
Who Should Study These Programs
Our Senior Living programs are designed alongside Eller Executive Education for new and experienced caregiver leaders and admin and healthcare professionals wanting to further their understanding of the business of healthcare in the context of senior living and/or dementia care.

Our programs are best suited for healthcare professionals working in senior care and geriatrics wanting to gain a solid basis of management, business, and administrative knowledge that is crucial to career advancement, as well as, professionals who want to learn how to recognize the importance of the caregiver role for people living with dementia so they are able to clearly identify brain changes and the unique impact of each stage of the disease.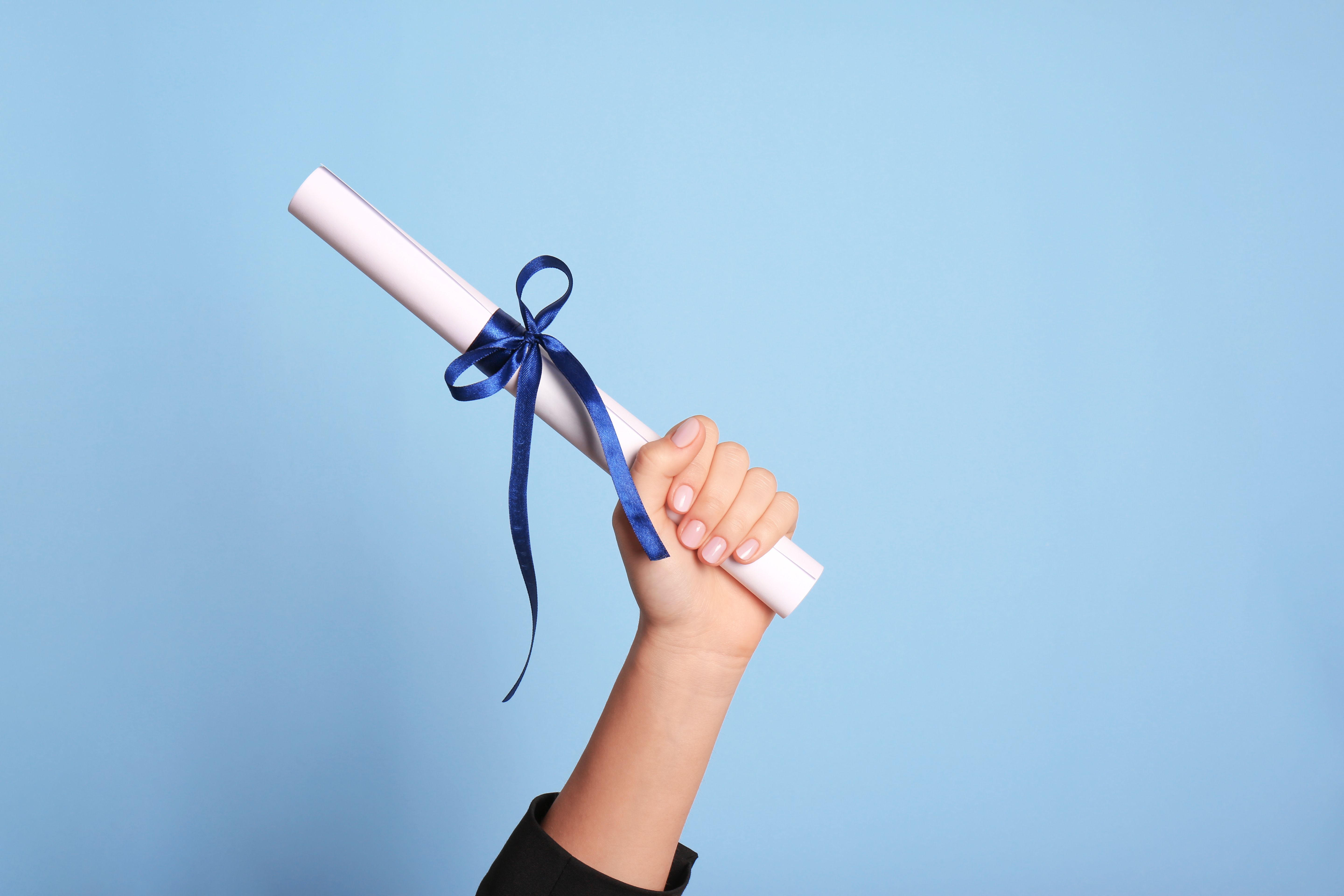 What Learners Will Earn
Certification and CEUs applicable to your workforce needs can be added
A Mini-MBA in Senior Living Certificate from The University of Arizona's Eller College of Management
A certificate in Essentials of Person-Centered Memory Care
Upon completion graduates will earn transferable Continuing Education Units (CEU's) as well as digital badges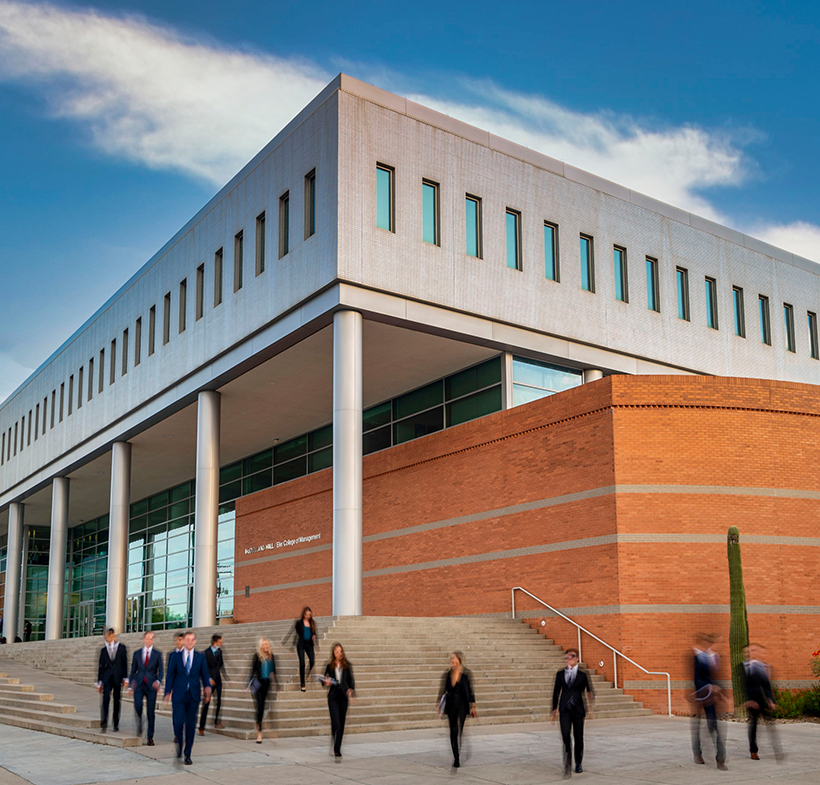 About Eller Executive Education
Eller Executive Education is passionate about disrupting traditional executive education. By exploring the latest science in leadership development, modern business management theory, and contemporary learning design, they help organizations in over 93 global locations discover new ways to lead, manage, and innovate. Eller Executive Education is the fastest progressing executive education provider and holds a No. 5 ranking in the U.S. and No. 15 ranking globally for Customized Executive Education in the Financial Times Executive Education Ranking 2019.
As the non-degree leadership development arm of the University of Arizona's Eller College of Management, Eller Executive Education is connected to leading institutions that are internationally recognized for pioneering research, offering an innovative curriculum, working with distinguished faculty, their social responsibility, and their excellence in management information systems and entrepreneurship.